Antitrust and Unfair Competition
Competitive markets are highly desirable from a social welfare perspective. As is well known, a competitive market equilibrium is Pareto-optimal, i.e., everyone is better off and no one is worse off than in any alternative market equilibrium. It also results in the lowest possible sustainable market price, i.e., minimum average cost, and the highest possible sustainable quantity output. Unlawful monopolization and/or anticompetitive practices can cause departures from this social ideal with the result that both legitimate competitors and consumers can be harmed. In litigation regarding allegations of anticompetitive behavior, SCG, Inc. has been engaged to resolve issues and provide expert testimony at deposition and trial in areas including liability, price-fixing, market definition, market allocation and damages.
Landmark Cases
Southern CA Gas Station Owners v. Exxon et al. (Anticompetitive territorial allocation.)
BMW Dealership Litigation (Anticompetitive territorial allocation.)
Xerox Antitrust Litigation (Monopolization of copier maintenance services.)
Humetrix v. Gemplus
Antitrust matters concerning LIBOR-based financial instruments
SCG Experience
Our experience in antitrust and unfair competition cases includes:
Calculation of lost profits for a prospective market entrant due to the anticompetitive practices by a major manufacturer of technology products for business of the original and dominant participant in a market based on new technology.
Market definition in a case involving alleged monopolization.
Analysis of alleged monopolization and unfair competitive practices in the market for service contracts by a major manufacturer.
Analysis of the market-allocation and price-fixing practices of major oil companies and calculation of damages incurred by a class of service station owners.
Lorem Impsum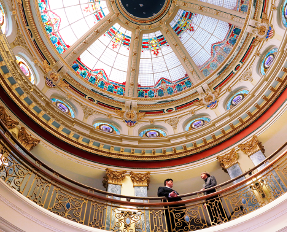 SCG Antitrust and Unfair Competition Experts: