Business Valuation and General Damages
The value of any business is simply the combined net present value (NPV) of all expected future proceeds accruing to the owners of the business. Damages suffered by a business then amount to the difference between the pre-damage value of the business and the post-damage value of the business, or equivalently, the NPV of all expected differences in future proceeds accruing to the owners of the business because of the harm suffered.
SCG, Inc. is frequently engaged to assist counsel with valuation and damage issues, prepare expert reports, and provide expert testimony.
Landmark Cases
Kalitta Air, LLC v. Central Texas Airborne Systems, Inc.
United States of America and State of California v. Diagnostic Laboratories and Radiology
Damages estimation for numerous cases alleging LIBOR manipulation by major banks
Damages estimation for numerous cases alleging bid rigging in the municipal derivatives market
E & J Gallo Winery v. Toledo Engineering Co., Inc.
State of Nevada v. Quest Diagnostics, Inc.
American Continental Corporation/Lincoln Savings and Loan Fraud Litigation
Raymond M. Pfiel, et al. v. State Street Bank and Trust Company
Paxil Products Liability Litigation
Chase Bank USA, N.A. "Check Loan" Contract Litigation
Asahi Kasei Pharma Corporation v. Actelion Ltd., Actelion Pharmaceuticals, Ltd.
Air Crash at Taipei, Taiwan, on October 31, 2000
SCG Experience
Our experience in valuation and damage assessment includes:
Damages suffered by investors as a result of fraud by the manager of a large investment fund who reported false fund values to investors to hide the fund's true performance.
Multiple valuations of closely-held businesses including premiums/discounts for control, signaling, large blocks, restricted shares, synergies, etc.
Lost profits resulting from a franchisor's alleged failure to fulfill the terms of its contract with franchisees.
Compensation for alleged wrongful deaths of high-net-worth individuals having complex earnings streams and diverse assets.
Compensation for catastrophic losses suffered in cases of numerous related and alleged wrongful deaths.
Damages incurred by classes of drivers who alleged a systematic policy among repair shops of incomplete repairs to vehicles.
Extent to which divergence in performance of different investment portfolios was due to fraud and resulting damages.
Lorem Impsum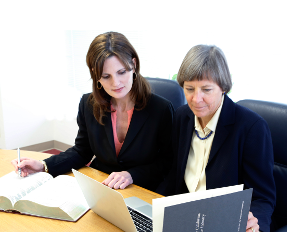 SCG Business Valuation and General Damages Experts: